For Immediate Release:
Tampa, Florida-In the Zone TV was out covering the Super Sunday festivities at the Club 009 pre-game party. Prime Sport and DeBartolo Sports and Entertainment, co-hosted this secret-agent themed party that featured all inclusive food and drink, live entertainment, and celebrities.  An actual 10,000 square foot airplane hanger was converted into party central. NFL great Jerry Rice and former NY Giant and current ESPN Sports Analyst Jesse Palmer were the celebrity hosts of the party.
Here are a few photos from the event: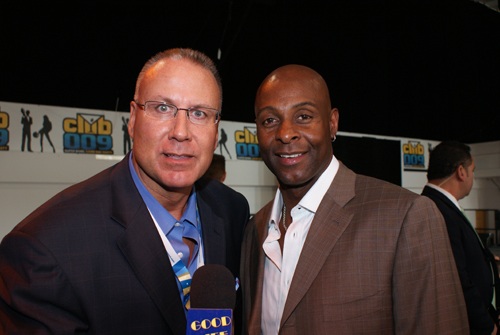 ("H" John Mejia and NFL great & "Dancing with the Stars" finalist, Jerry Rice)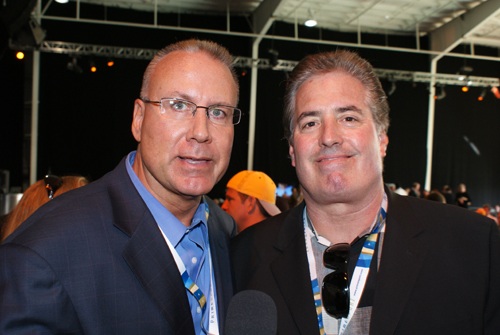 ("H" John Mejia and former 49er and Sports Analyst Randy Cross)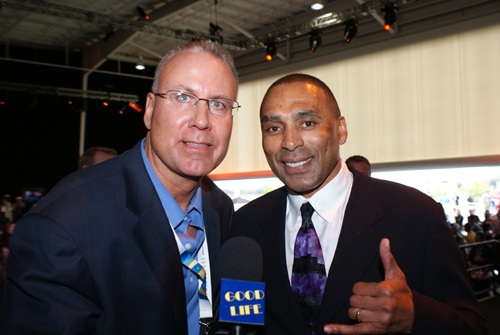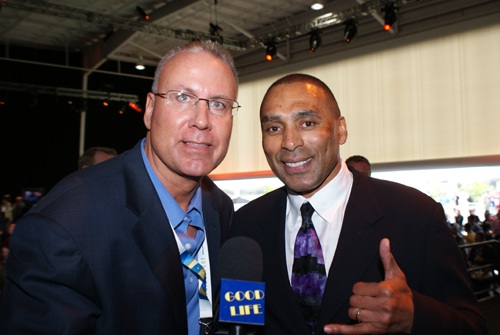 ("H" John Mejia and former 49er RB Roger Craig)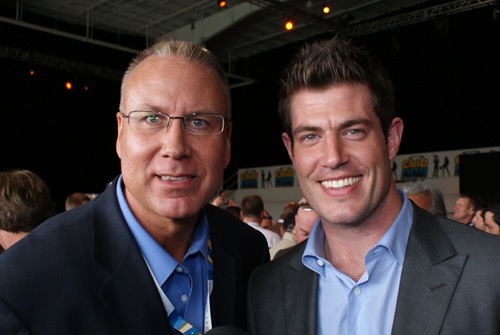 ("H" John Mejia with ESPN Sports Analyst and former NY Giant Jesse Palmer)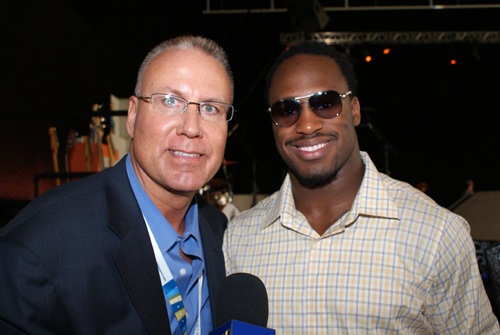 ("H" John Mejia and San Francisco 49er Tight End Vernon Davis)
("H" John Mejia and former Buc and current WDAE Sports Radio Host Ian Beckles)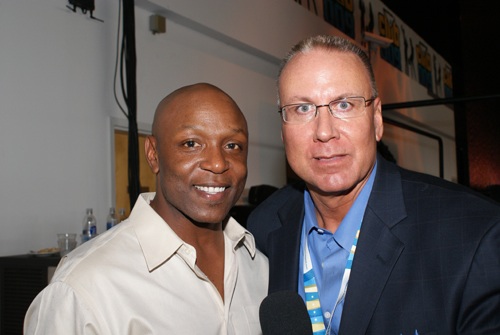 ("H" John Mejia with former NY Giant Phillippi Sparks)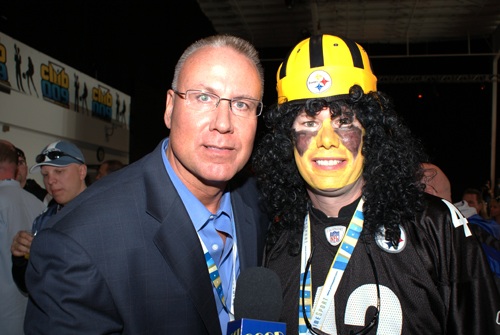 ("H" John Mejia and Steeler Fan)
About PrimeSport
PrimeSport is a leading Sports Travel and Event Management company in markets worldwide. PrimeSport offers Hard-To-Getsm tickets, corporate and fan travel packages, and hospitality events for corporations, professional sports teams and fans. Official partnerships with professional sports organizations include the San Francisco 49ers, Buffalo Bills, Carolina Panthers, Oakland Raiders, St. Louis Rams, Baltimore Ravens, Seattle Seahawks, Minnesota Vikings, Pittsburgh Pirates, the NCAA® Men's Division I Basketball Championship Tournament, NCAA Men's Final Four®, NCAA Women's Final Four®, NCAA College World Series®, NCAA Men's Frozen Four®, Rose Bowl®, and UFC®. RazorGator Interactive Group, which operates PrimeSport, RazorGator.com, and TicketOS, is a privately-held company headquartered in Los Angeles, California with offices in Atlanta, Dallas, Phoenix, and India. For more information, visit www.primesport.com or call 1-800-591-9198.
About DeBartolo Sports and Entertainment
DeBartolo Sports and Entertainment is a comprehensive, full-service sports and entertainment agency that represents athletes and talent, provides consulting services to corporations to help build their brands through sports, and is an executive ticket and hospitality provider for the most sought-after sporting events in the country. Founded by Mr. Edward J. DeBartolo Jr., the former owner of the five-time Super Bowl Champion San Francisco 49ers and the two-time Stanley Cup Champion Pittsburgh Penguins, DeBartolo Sports and Entertainment is one of the most trusted names in sports.
In the Zone TV is based in St. Petersburg, Florida and is a full service Video/TV production company. They have produced national and regional TV shows on Fox Sports Net and on Comcast. They are presently launching a local TV show called "Good Life Tampa Bay", a lifestyle magazine show that will cover the people, places and events that set the trend in the Tampa Bay area. They have won three Accolade Awards for their national Good Life TV show. In addition, they also work with many companies and help them use the power of video as an effective and powerful marketing tool to increase sales.
For more information, check out their website at www.inthezonetv.com, call "H" John Mejia at 727-423-7536 or e mail him at: hjohn@inthezonetv.com
                                             # # #
________________________________________________________________________