In The Zone TV Mission Statement:
"Our passion is to produce and share your story to the world, through the power of video marketing."
What We Do:
'In the Zone TV' can provide you the expertise and guidance using today's cutting edge video production and marketing strategies to drive your bottom line results.
'In the Zone TV', offers turn-key video & TV production services, for both broadcast and 'non-broadcast' video projects. We have an award winning production team, on air talents, camera crew, and editing staff to produce you a compelling finished product. From concept to completion, we supervise every detail, handling all phases of production.
Company History
'In The Zone TV' is a full service video production agency that was started in 2003. Based in beautiful St Petersburg, Florida -the company was started by- 'H' John Mejia, an award-winning producer and TV host. The company always delivers on its production promises and has worked with countless clients in the Tampa Bay area, in addition to national and international clients. (See Client List)
'In the Zone TV' has been the recipient of 4 Accolade Awards and has successfully produced hundreds of corporate videos, web videos and TV projects, they include:
Thirty eight- 1/2 hour Episodes of the current 'Good Life Tampa Bay' TV show (that has aired on the: WMOR, ABC, ION, and 'This TV Tampa Bay' TV channels)
'Julie Weintraub's Hands Across the Bay' annual charity's 1/2 hour TV special on their 'Tampa Bays Dancing With the Stars' fundraising event.
Super Bowl TV special that included appearances from: Ashton Kutcher, Demi Moore, Sean P. Diddy Combs, Kris Jenner, Warren Moon, Kim Kardashian, Reggie Bush, Marcus Allen, Winky Wright, Deion Sanders, Michael Strahan, Eric Dickerson, Tim Teebow, Seth Joyner, Evander Holyfield, Joe Frazier, Alfonso Rebeiro, Lawrence Taylor, and so many more!
National and regional TV specials that have aired on Fox Sports with the 'Celebrity Golf Tournament'.
Co-producer of a new business TV reality show for Delatorro McNeal's- 'The KeyNote', a TV show based on bringing viewers an uplifting and inspirational message.
Produced the 'Living The Good Life ' TV special that aired in Chicago and New York.
Plus hundreds of video production projects for local and international companies and organizations. (See Client List) From concept to completion, 'In the Zone TV' supervises every detail, handling all phases of production and delivers your compelling story & message to the world!
---
Team Profiles
---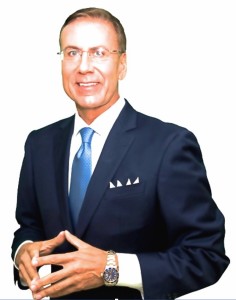 'H' John Mejia
President & CEO
Producer / TV Host
'H' John Mejia, is an award winning Producer, TV-host and entrepreneur. He has produced and appeared on programs that have aired on ABC, ION, Fox Sports, Comcast, SNY and MOR-TV. His TV career, started back in 1992, as an on-air sports reporter for a local TV show in Ohio called "Cincinnati on The Go". That experience opened the door to a TV/ Video production career that eventually led to the creation of the 'In the Zone TV' production company in St Petersburg, FL in 2003.
Over the years, 'H' John Mejia has had the privilege to interview and feature many well known movie stars, celebrities and professional athletes. (See Client List) His talented production team provide clients dependable and proven production services to help them effectively share their story to the world.
'H' John Mejia has been involved with numerous successful start-up companies. In addition to 'In the Zone TV', he created the 'Good Life Tampa Bay' TV show, is a partner at 'Capitol Marketing Concepts', 'Circle for Health', and 'Good Life Bed Sheets'. His diversified areas of expertise can help companies and individuals achieve breakthrough marketing and sales results!
'H' John was born and raised in Jamaica, Queens in NYC. He attended Bayside HS and after graduation went on to Maryland where he graduated from Towson University with a degree in Business Marketing. He played football (Tight End) at Towson University, where he was: a four-year starter, an Academic All American, 1st team All ECAC, team captain of the #4 ranked team in the country, and he still remains the schools all time leading TE receiver in: career passes caught, TDs, and yards gained. After his college career he did sign professional football free-agent contracts with the Indianapolis Colts (NFL), Michigan Panthers & Oakland Invaders (USFL) and PA Patriots (MLFS).
He lives in the Tampa Bay area, and his business mission is to help and inspire companies, organizations, and individuals to achieve breakthrough levels of sales, marketing and personal success.
---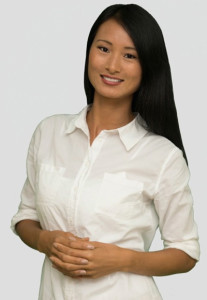 Xiao Wang
VP Creative Director
Xiao Wang has an incredible eye for detail. She has a background in fashion and 
graduated with honors from International Academy of Design and Technology, with a degree in fashion design & marketing. During her academic career, she studied a semester in London
& Paris and also interned under renowned fashion designers, Craig and Yul Taylor.
Her own fashion collection was seen on the runaway at the 2012 Imagine Fashion Show.
Xiao was a successful fashion model, she has walked the runway, appeared in commercials, has been featured in numerous print advertisements, and has made countless national TV appearances. She has modeled for celebrity fashion designers that include: Badgley Mischka, Naeem Khan, Steve Madden, Craig Taylor and many more. Her corporate clients included: HSN, Bealls, Publix, Verizon, Dillards, DKNY, Sporto, Earth Footwear, skin care giant Lancome, and Deborah Lippmann, among many others.
Xiao was born and raised in a small village in China. She came to the United States to pursue her dreams of creating a better life through a fashion career. After arriving in the US in 2001, she taught herself how to speak English and prepared herself for higher education.
Xiao Wang is a self-made entrepreneur and author. She has established numerous startup companies including: 'Xiao Wang Model' and 'Circle for Health'. She published her first 'Fresh 101 Recipe Book' in 2015, and is excited express her creative talents as a partner with 'In The Zone TV'. Her passion is inspire entrepreneurs and bring their products and services to their target audience.
---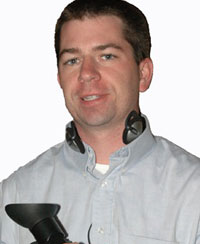 Brian Sawin
VP Production
Brian Sawin is a native of upstate New York, and holds an Associates degree in Television Production and a Bachelors degree in Film Production from Ithaca College in New York. Brian seized the opportunity to finish his college career in Los Angeles, where he interned with Hollywood notables Joel Silver and the Walden Media company. His dedication and solid work ethic led to his eventual hire with Crusader Entertainment, (later changed to Bristol Bay Productions) a division of Walden Media. Working as a production assistant, Brian gained knowledge of movie production with such notable films as the Matthew McConaughey adventure "Sahara" and the Academy Award winning "Ray" featuring Oscar winner Jamie Foxx.
Brian moved to the Tampa Bay area in late 2004 and joined the 'In The Zone TV' team. Over the years, he has developed on all his production talents: from camera operations, to full graphic editing, to script writing, and production. He has worked closely with 'H' John Mejia and has help deliver the signature, 'In the Zone TV' production value.
He lives in the Tampa Bay area, and has a passion for travel and photography. In addition, he has also has pursued a career as a stand up comic and has been seen performing in varipus venues in the Tampa Bay area and other parts of the country.
---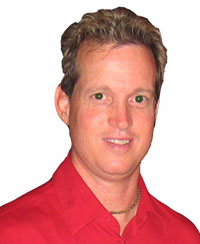 Eddy Favara
Cameraman/Field Producer/Editor
Eddy Favara has honed his video production skills over last 20 years, working on various commercials, music videos, TV specials and corporate projects.
His short film, Persuasion, which he directed and edited was a finalist for the Entertainment Industry Incubator's Collaboration series and premiered in Coconut Groove, Miami. He has taught video classes at the Patel Conservatory located at the Tampa Bay Performing Arts Center.
Eddy was born in New York and grew up in Sarasota. He is a graduate of USF with a degree in Mass Communications. He is regarded as one of the best camera shooters and editors in the country. He currently lives in the Tampa Bay area.
---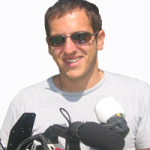 Howard Attias
Cameraman/Field Producer/Editor
Howard's work includes numerous shoots for the Playboy Golf Finals for Fox Sports Net, in addition he has worked on many MTV and E–TV shows, TV commercials and has produced numerous independent projects.
---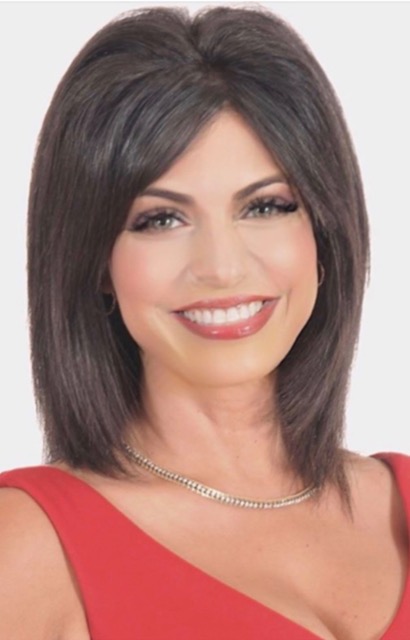 Sarina Fazan
On Camera Talent
Sarina Fazan is a four time Emmy Award winning television anchor and reporter with over 23 years of Television industry experience. She is now taking that experience to help businesses, organizations, and individuals share their story on Good Life Tampa Bay.
Sarina is also a motivational speaker and has served as Master of Ceremonies for many organizations throughout the Bay Area. She currently also has a podcast, called "TrailBlazer: the Sarina Fazan Podcast", A youtube channel "Sarina Fazan TV" and you can follow her journey on this website.
She is also offering commentary on the first ever international collaboration between CNN/Sky News. The show, Vengeance takes an in-depth look at the most fascinating criminal cases around the world. Vengeance is just one of many shows that have asked Sarina for insight based on her reputation for landing exclusive interviews with the Bay areas most controversial newsmakers.
In addition to her four Emmy awards, Sarina has been nominated for an Emmy nearly every year for the past 10 years. She has also received numerous awards from the Associated Press, the Society of Professional Journalists, and other media organizations for many of her exclusive stories. In 2016 she was named Journalist of the Year and she was also nominated for Tampa Bay Woman of the Year. Sarina also sits in the board for Where Love Grows, a non profit helping to feed hungry kids.
Sarina's broadcast career is the culmination of a lifelong dream. Born in India, English was not her first language, yet she forged an exceptional career in journalism. Sarina learned English and developed her love of journalism watching Walter Cronkite and Barbara Walters. Like Barbara Walters, she too overcame a speech impediment and hopes to continue to encourage people everywhere to follow their dream.
---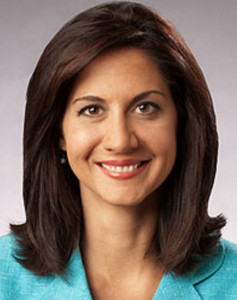 Rebekah Wood
On Camera and VO Talent
Rebekah Wood is a former Morning News Anchor for CBS affiliate in Duluth Minnesota and moved to Tampa Bay area in 2011 and joined the 'In the Zone TV' production team.
Previous Experience
Rebekah learned pretty early about the early morning hours of news when she became the Morning Anchor for the CBS affiliate in Duluth while she was still attending college. She stayed in the port city for four years before moving to Madison, WI and working as an anchor/reporter at the CBS affiliate. Rebekah moved just an hour east to Milwaukee, WI for a reporter job at WDJT and less then two years later she was anchoring the 5 and 10 newscasts. In 2008, Rebekah moved back to Minnesota to Co-Host "Twin Cities Live" on 5 EYEWITNESS NEWS.
Career Highlights
Rebekah has interviewed everyone from Dan Aykroyd to Marie Osmond to the 2004 Presidential Candidates, but her favorite part of her job is sharing the stories of those in her community giving back to others. Rebekah was nominated TV Personality of the Year by the American Women in Radio and Television.
Education
Rebekah has a B.S. in Mass Communications with a minor in Journalism from the University of Wisconsin Superior and an Associate of Applied Science in Broadcast Journalism from Brown College in Minneapolis.
Personal Interests
Rebekah has been involved with the Muscular Dystrophy Association for five years hosting the Jerry Lewis MDA Labor Day Telethon, emceeing the "Black and Blue Ball" and attending MDA Camp to see the kids in action. Rebekah is also active with the American Cancer Society and attends several "Relays for Life" annually. She also raises money for brain tumor research after her husband was diagnosed with the disease in 2003.
Rebekah and her husband Corey have been married since 2001 and they have three daughters.
---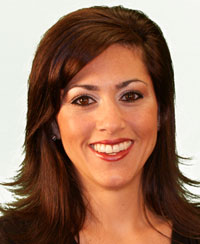 Colette Meyer
On Camera Talent
Colette Meyer is an experienced on camera host for 'In the Zone TV'. Over the last 5 years she has co-hosted as a field reporter for the 'Good Life Tampa Bay' TV show. She has interviewed many local personalities as well as many national celebrities and athletes.
She was born in New Jersey and then moved and raised in Houston, Texas where she modeled and competed in various pageant competitions. She has been in Florida since 1990 and loves the cultural diversity that Tampa Bay has to offer. She competed as a celebrity dancer, in 'Julie Weintraubs Hands Across the Bay' charity that presents the annual 'Tampa Bays Dancing With the Stars' event and helped raise over $200,000 for local charity.
---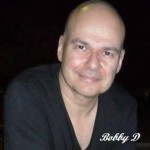 Bobby Dignard
Online Host/Producer
Bobby Dignard (aka Bobby D) brings 13 years of webcasting excellence and passion to In The Zone TV. Via his stimulating and engaging live webcasts he has connected his guests to viewers across 52 countries.
He has promoted business entrepreneurs and NY TIMES best selling authors such as Tony Robbins, Bob Proctor, John Assaraf, Joe Vitale, Tom Pauley, and other personalities such as Leslie Fieger, Steve D'Annunzio, and Meir Ezra among many others.
He also brings solid sociamedia marketing skills which he leverages to promote thousands of contemporary and award winning jazz artists and entrepreneurs.
And now he's ready to bring your story to life via In The Zone TV & Good Life Discovery.
---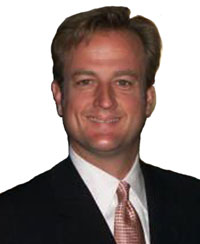 Van Earl Wright
On Camera/Voiceover Talent
Van Earl Wright is a graduate of University of South Carolina and has over 20 years of national & local experience, Van Earl Wright remains one of the most revered names in broadcasting. After bursting onto the national stage at CNN in the early 90's he has spent many years with Fox Sports Net and has made numerous appearances on primetime shows such as HBO's Arliss, ABC's Daybreak, NBC's Inside Schwartz, Nickelodeon's Ned DeClassified, Spike TV's Pros vs. Joes, The Animal Planet and MTV. He also was the TV show announcer for the 'American Gladiators' and he was also featured in Sports Illustrated. His career has moved full circle as has moved into a producer role for a show about Univ. of Georgia Sports.
From Super Bowls to World Series to Stanley Cup Finals, NBA Finals, NCAA championships and golf's Major Championships, Wright has become one of the most popular personalities in sports broadcasting. He lives in the Atlanta, GA area.
---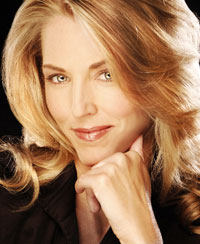 Elena Russo
On Camera/Voiceover Talent
As a television spokesperson, program host, and producer, Elena Russo's experience runs the gamut from sports and law enforcement to fashion and public affairs. Starting her broadcast career with the Baltimore Orioles Major League Team, Elena co-produced and hosted a thirty minute magazine-formatted program for the baseball club. Later, she hosted and co-produced, the Golf Road Show, a program geared towards the recreational golfers on Comcast Sportsnet. Beyond hosting and producing CN8's Newsmakers and Red Carpet productions in the Mid-Atlantic region for Comcast, Elena is currently working with Comcast's Video On Demand producing a variety of community awareness programs.
Elena gained her live television experience while working at WJZ-TV for several years as a producer for the United Cerebral Palsy Telethon. Continuing as a freelancer, she worked for clients on live broadcasts such as ESPN, HBO, YES Network, NBC and most recently, for the Outdoor Life Network as the field reporter during the Cal Ripken World Series. 
She is passionate about discovering news and information while generating the interest of the general public. She strongly believes in the power of television programming as an entertaining, yet educational tool. Whether a U.S. Senator or Hollywood celebrity, Elena's interviews are conducted with tact and respect, allowing the interviewees to converse with great ease. She takes great pride in maintaining a high level of integrity, friendliness and respect with everyone she meets.
With a Master of Arts in Mass Communications, Elena shares her knowledge and experience as she teaches mandatory public speaking courses at Towson University. Additionally, she uses her communications background as a motivational speaker and for one-on-one training for individuals with a desire to enter the television world.
Clients not listed above include Cosmopolitan, America's Most Wanted, Habitat for Humanity, RockBCause, Maryland Public Television, and the Maryland State Police where she created the Agency's first ever Telly Award winning cable television program, "Trooper Magazine".
---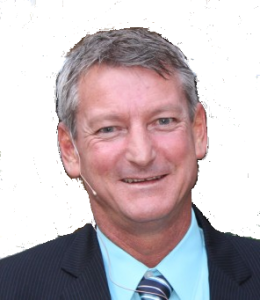 Mike Barnes
Web Site Development/ Social Media
Mike Barnes has been working on Internet projects since 1996 and enjoys working with people to help them get the results they need online.
Mike combines Social Media with Search Engine Optimization, techniques that will not only get you more followers, but more credibility as well. His strategies will also get you more leads from competitive search phrase results for your business, from all the major Search Engines.
Mike's Specialties include: Website Marketing, Search Engine Optimization, WordPress Design, Social Media, Social Media Managing, and Prospect/Customer engagement with quizzes and other innovative ways of engaging your niche audience.
---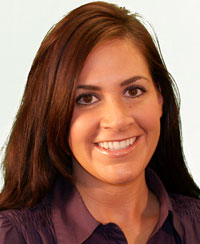 Chrissy Cihlar
Executive Assistant
Chrissy Cihlar has been providing support to 'In the Zone TV's'  President and CEO, "H" John Mejia, since 1998. Her responsibilities include: coordinating schedules, meetings, booking travel itineraries, customer follow up, designing presentation solutions and keeping the team on track despite all the fast paced chaos.
Chrissy is originally from Massachusetts and enjoys the healthy lifestyle that Tampa Bay offers on a year round basis. She has a passion for yoga and is a certified instructor. Her most treasured passion is being a mom to her beautiful daughter.