For Immediate Release:
Tampa, FL-The Florida Aquarium played host to the much anticipated launch of Tampa Bay's ultimate luxury lifestyle magazine, Blu. Their Associate Publisher, Michelle Couture, invited over 600 guests to a blow out party that celebrated the magazines first quarterly publication.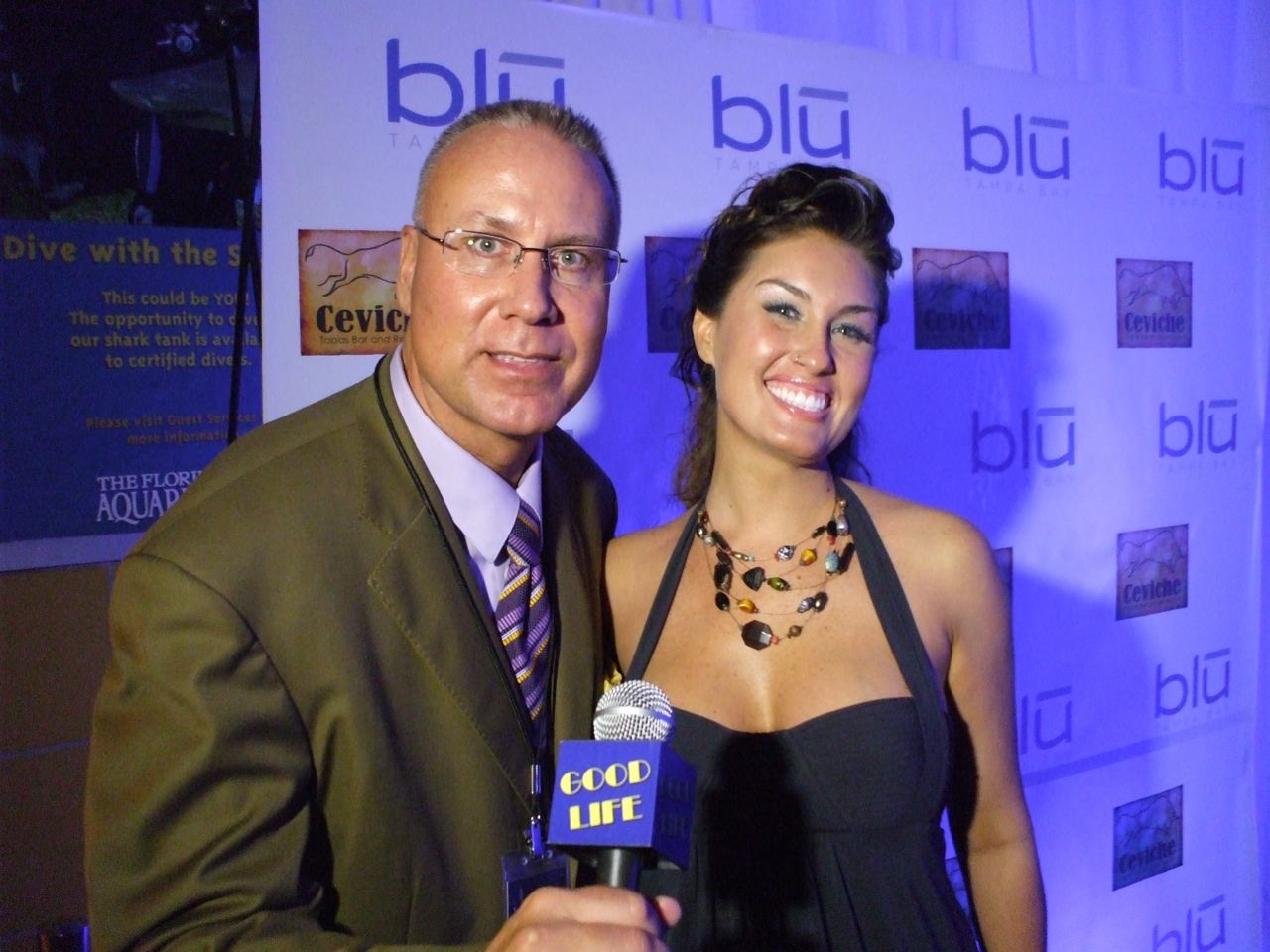 ("H" John Mejia with Associate Publisher Michelle Couture)
Guests included former Bucs player John Lynch, Cleveland Browns defensive player Nick Sorensen, Bucs safety  Jermaine Phillips, a scheduled appearances by Bucs corner back Ronde Barber, Food Network celebrity chef Tyler Florence, as well as many others. Entertainment was provided by Grammy Nominee Vanessa Carlton.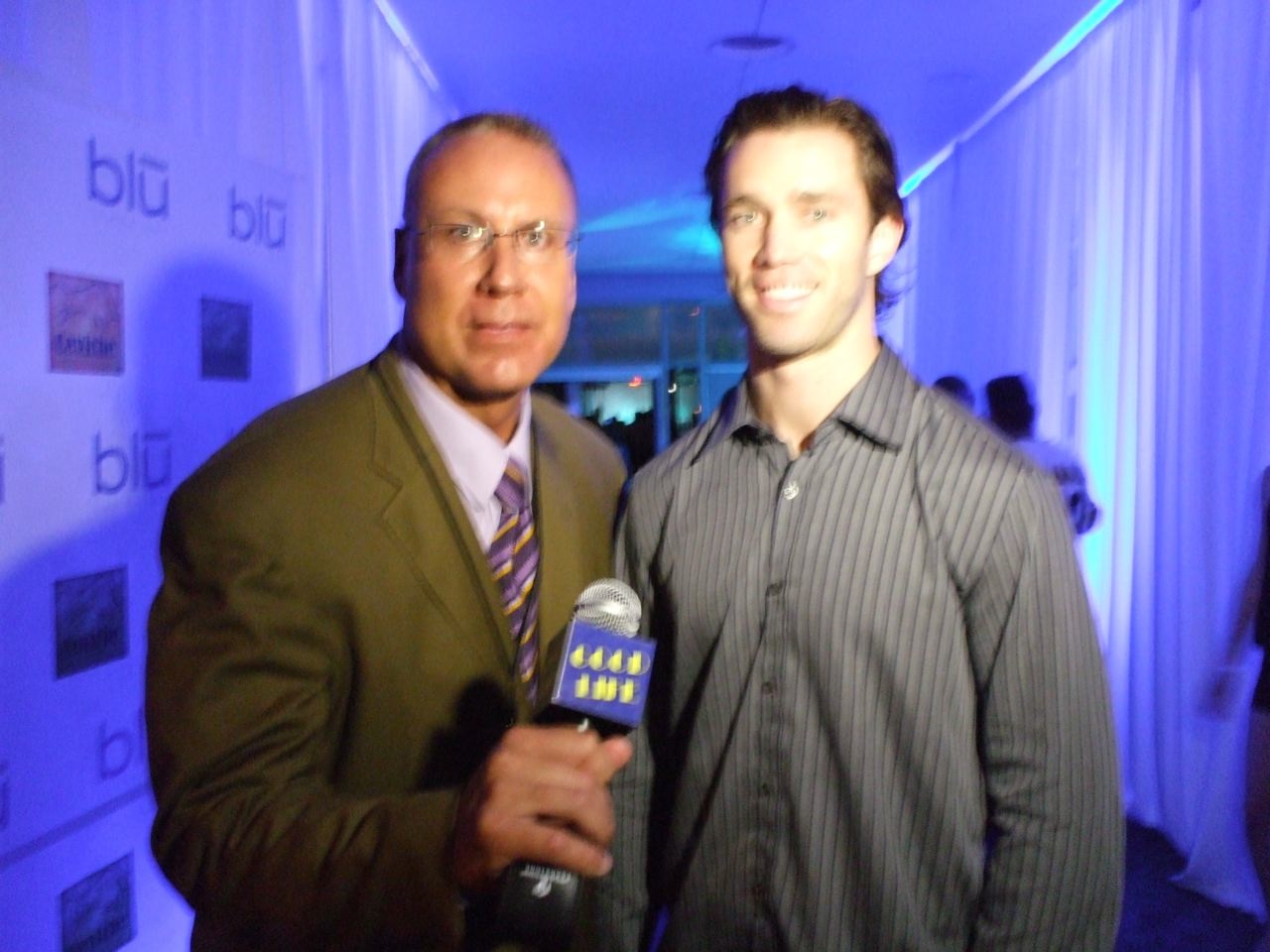 ("H" John Mejia with Cleveland Browns player Nick Sorensen)
In the Zone TV, who is producing a lifestyle magazine show called, "Good Life Tampa Bay", covered the event and was there to experience the gala. In the Zone TV's-CEO, "H" John Mejia said, "The Florida Aquarium provides a perfect back drop for a party that is themed after the magazine-lavish,sleek, elegant and Blu!"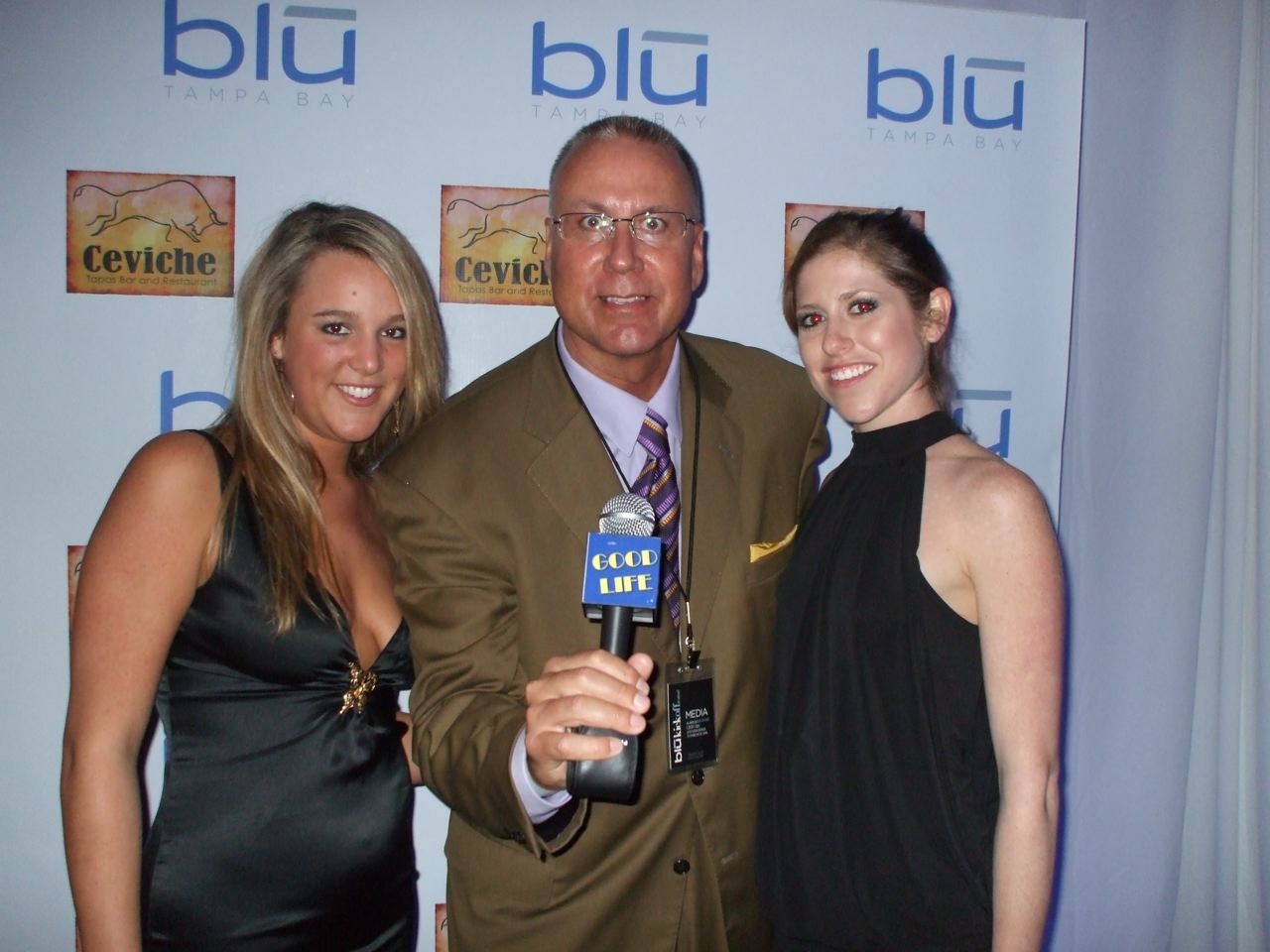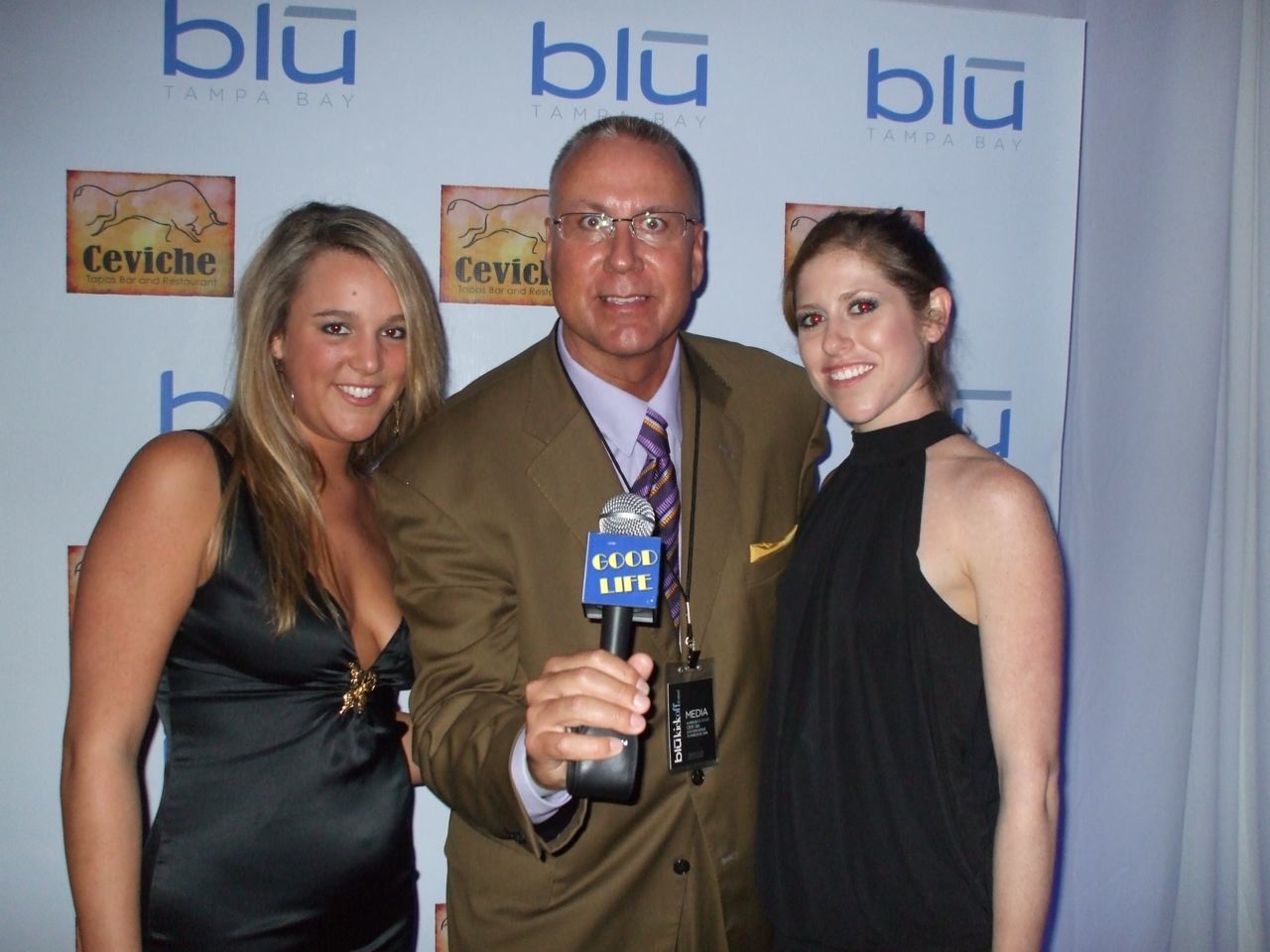 (Blu Magazine Hostesses escorted guests down the Blu carpet)
Michelle (Associate Publisher) said that many of the  Bay area's professional athletes were interviewed for input to help create the perfect vision for the magazine. The magazine is geared to people who know how to "Live the Good Life." From luxury homes to high end automobiles to ultimate shopping experiences and pampering.
In the Zone TV is based in St. Petersburg, Florida and is a full service Video/TV production company. They have produced national and regional TV shows on Fox Sports Net and on Comcast. They are presently launching a local TV show called "Good Life Tampa Bay", a lifestyle magazine show that will cover the people, places and events that set the trend in the Tampa Bay area. They have won three Accolade Awards for their national Good Life TV show. In addition, they also work with many companies and help them use the power of video as an effective and powerful marketing tool to increase sales.
For more information, check out their website at www.inthezonetv.com, call "H" John Mejia at 727-423-7536 or e mail him at: hjohn@inthezonetv.com
                                           # # # 
________________________________________________________________________