For Immediate Release:
Tampa, Florida-The team from In the Zone TV will be very busy this Super Bowl week. With VIP's and celebrities coming in from all over country to celebrate and party at the worlds biggest sporting event, In the Zone TV will be there to cover lots of the party action. Here is a quick preview of the events they will be covering:
-Media Day with the Pittsburgh Steelers-Movers Magazine Party hosted by Reggie Bush and Ray Lewis -Seth Joyners Celebrity Golf Tournament -Blu Magazine Launch Party -The Thursday Good Life Experience with Winkie Wright and P Diddy -The Friday Good Life Experience with Deion Sanders and P Diddy -Maxim Party-The Saturday Good Life Experience with P Diddy -The 009 Sunday pre-game party hosted by Eddie Debartolo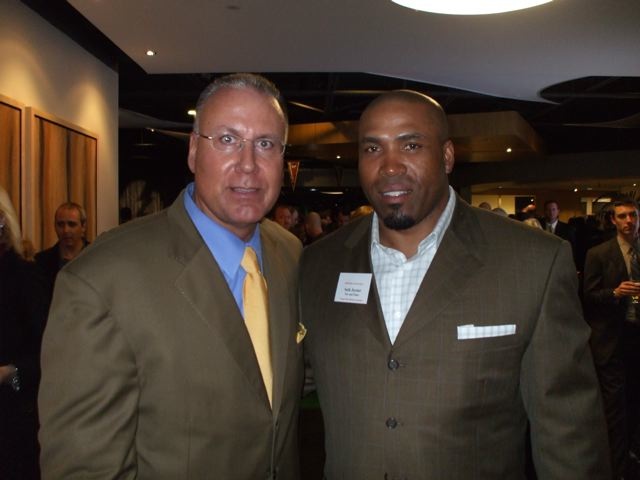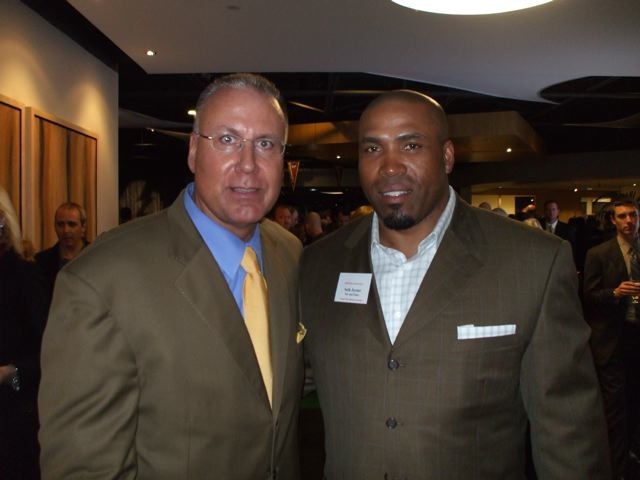 ("H" John Mejia and Seth Joyner)
In the Zone TV- CEO, "H" John Mejia said, "We are looking forward to having our cameras capture all the action. There are so many celebrities in town, and we can't wait to meet and interview them. The parties during Super Bowl week are noted for being over the top."
In the Zone TV is based in St. Petersburg, Florida and is a full service Video/TV production company. They have produced national and regional TV shows on Fox Sports Net and on Comcast. They are presently launching a local TV show called "Good Life Tampa Bay", a lifestyle magazine show that will cover the people, places and events that set the trend in the Tampa Bay area. They have won three Accolade Awards for their national Good Life TV show. In addition, they also work with many companies and help them use the power of video as an effective and powerful marketing tool to increase sales.
For more information, check out their website at www.inthezonetv.com, call "H" John Mejia at 727-423-7536 or e mail him at: hjohn@inthezonetv.com
                                            # # # 
________________________________________________________________________