For Immediate Release:
Tampa, Florida-In the Zone TV  was one of only a handful of media crews that were granted access to the Giving Back Fund's VIP Big Game Event in Tampa, hosted by Ashton Kutcher. About 250 guests, including athletes, attended the event which was secretly held in a private and beautiful estate home right on Tampa Bay. Ashton's wife, the beautiful Demi Moore, also attended the event.
The word had leaked out (in advance) to the neighborhood about the two very special Hollywood guests coming. This caused local neighborhood kids to congregate on the street right outside the home and wait for Ashton and Demi to pull up. When they finally arrived, the kids started screaming frantically. As I watched and listened, my mind wandered to the thought of old news clips I have seen on the Beatles and the fan frenzy they created.
As the two exited their car,  they seem to get a kick out of all the kids excitement and moved towards them to say hi. Ashton shook hands and hugged a couple of the kids. The kids were in total awe !  This was an experience they would never forget.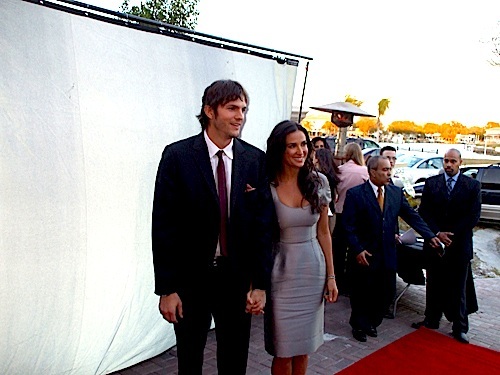 (Ashton Kutcher and Demi Moore arrive at charity event in Tampa)
"H" John Mejia, of "Good Life Tampa Bay", was on the Red Carpet to interview the couple about their participation in the charity. Ashton and Demi, both felt, that becoming a philanthropist and giving back is as valued and desirable as pursuing any entertainment, athletic and business goal.
When "H" John asked how they have been spending their time in Tampa Bay, they smiled and said they actually stayed in their hotel room and watched movies since flying in yesterday. The couple did plan on hitting some parties tonite but would not reveal to "H" which one, for good reason.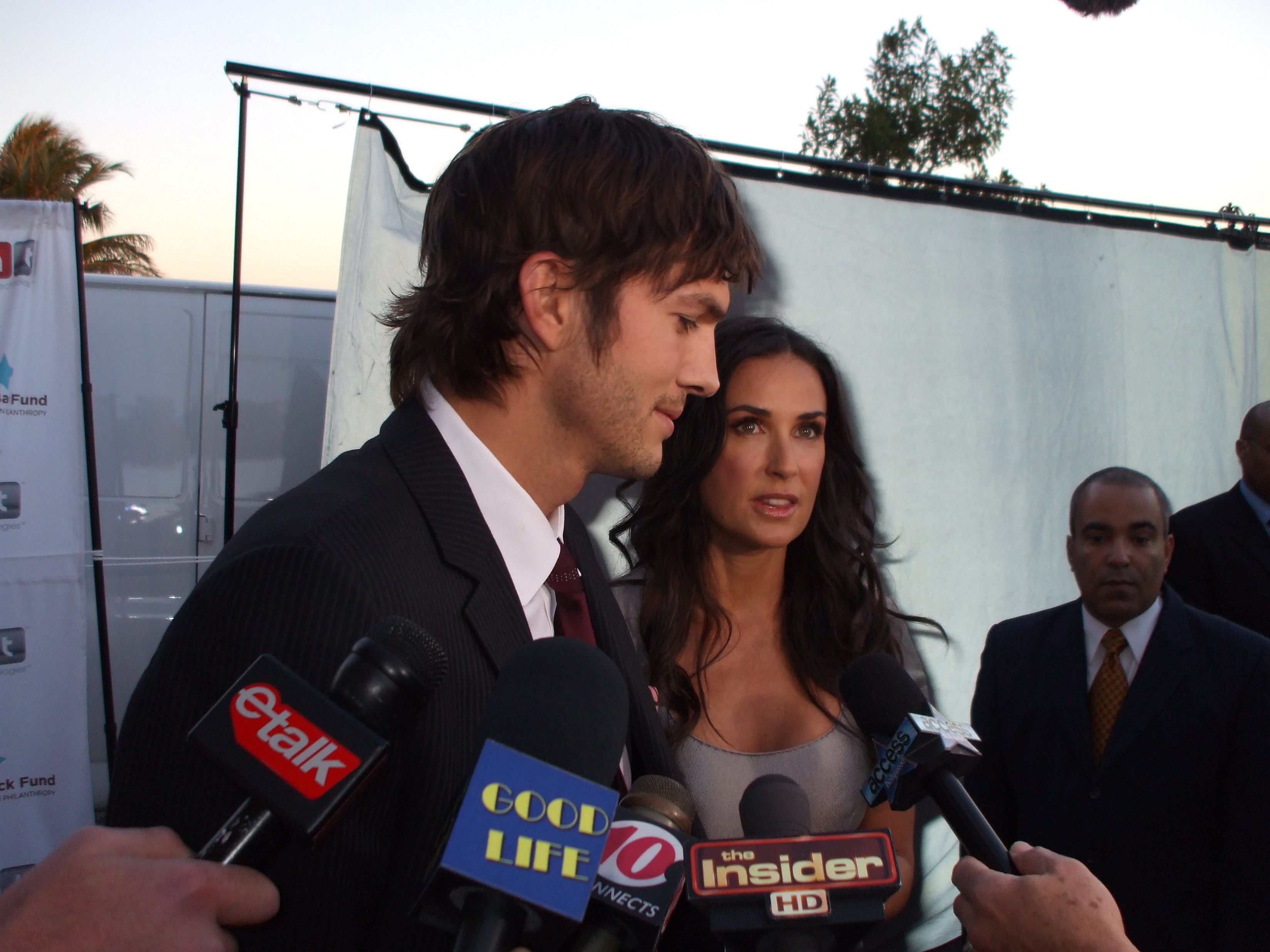 (Ashton Kutcher and Demi Moore talk to the media)
Marc Pollick, the Founder and President of The Giving Back Fund, was so appreciative of all the effort local Tampa people did to make this charity event happen. He was especially thankful for Ashton and Demi's support of the foundation and their help to create the awareness to others.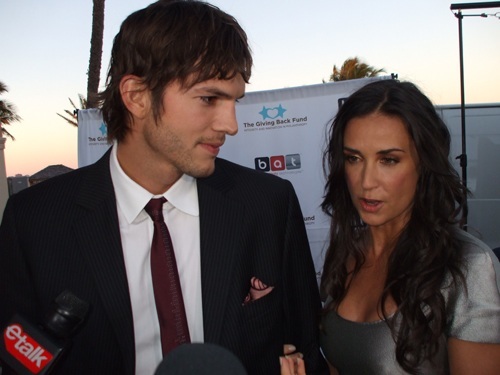 (Ashton Kutcher and Demi Moore)
The Giving Back Fund is a national public charity with the main goal  to help establish philanthropic role-models who will inspire others to give back to their communities. You can learn more about the organization by going to: www.givingback.org.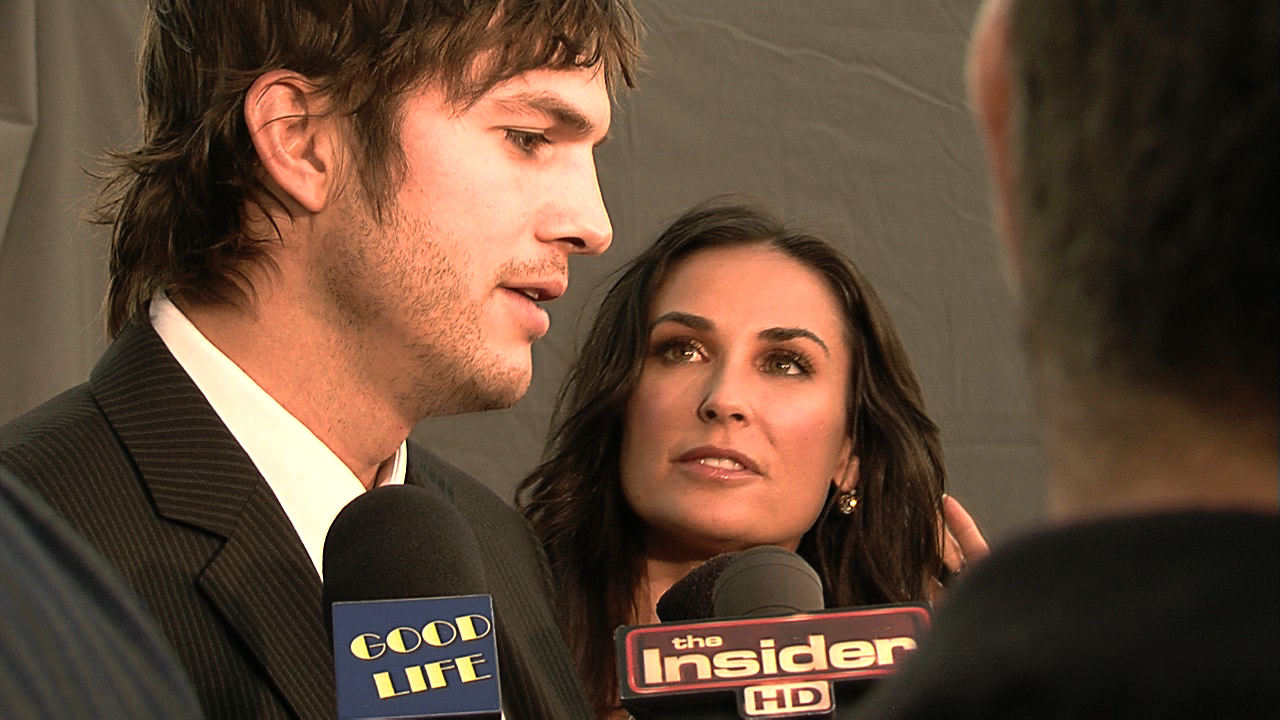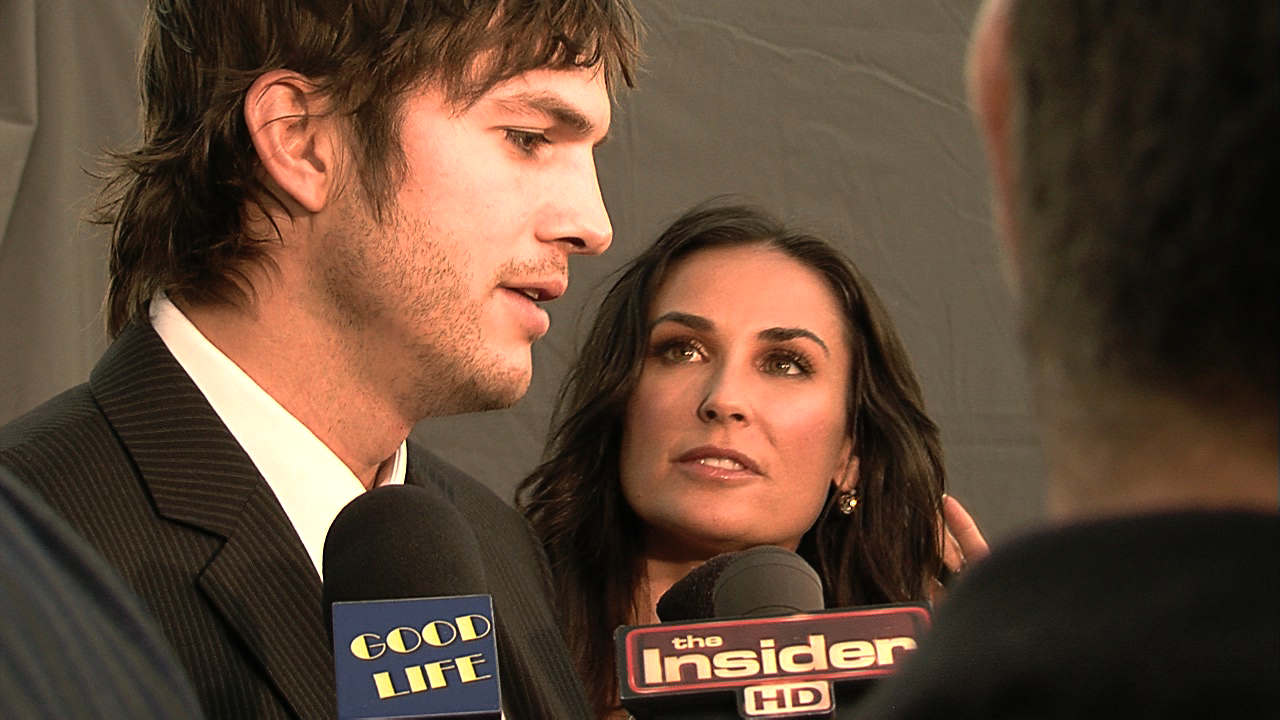 (Ashton Kutcher and Demi Moore)
In the Zone TV is based in St. Petersburg, Florida and is a full service Video/TV production company. They have produced national and regional TV shows on Fox Sports Net and on Comcast. They are presently launching a local TV show called "Good Life Tampa Bay", a lifestyle magazine show that will cover the people, places and events that set the trend in the Tampa Bay area. They have won three Accolade Awards for their national Good Life TV show. In addition, they also work with many companies and help them use the power of video as an effective and powerful marketing tool to increase sales.
For more information, check out their website at www.inthezonetv.com, call "H" John Mejia at 727-423-7536 or e mail him at: hjohn@inthezonetv.com
                                             # # #
________________________________________________________________________