For Immediate Release:
Tampa, Florida- In the Zone TV was invited to cover the Helios Education Foundation 2009 Community Engagement Reception. The reception, took place at the foundation's downtown Tampa office, located on 100 Tampa Street.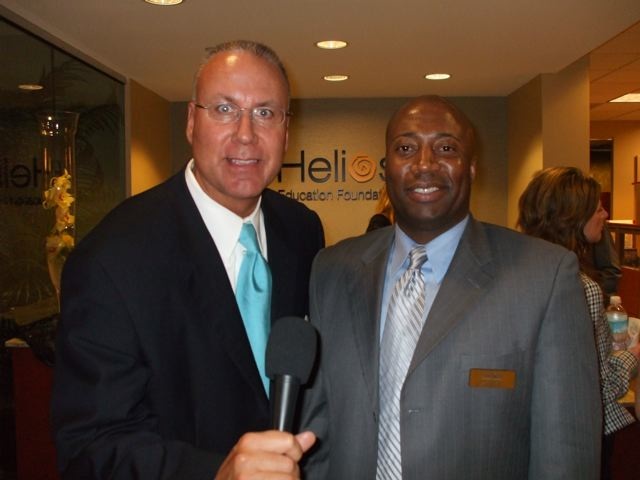 ("H" John Mejia and Helios Director of Communications, Ian Smith)
The foundation's Chairman, Vince Roig spoke at the event and welcomed over 50 key community partners from the Tampa Bay area. Paul Luna, President and  CEO, expanded on the organizations vision and the impact they have made by investing dollars in education here in the community. He was followed by USF student, April Inez Nelson, who thanked the organization for providing her the scholarship that has allowed her the opportunity to study premed and pursue a career in pediatric medicine.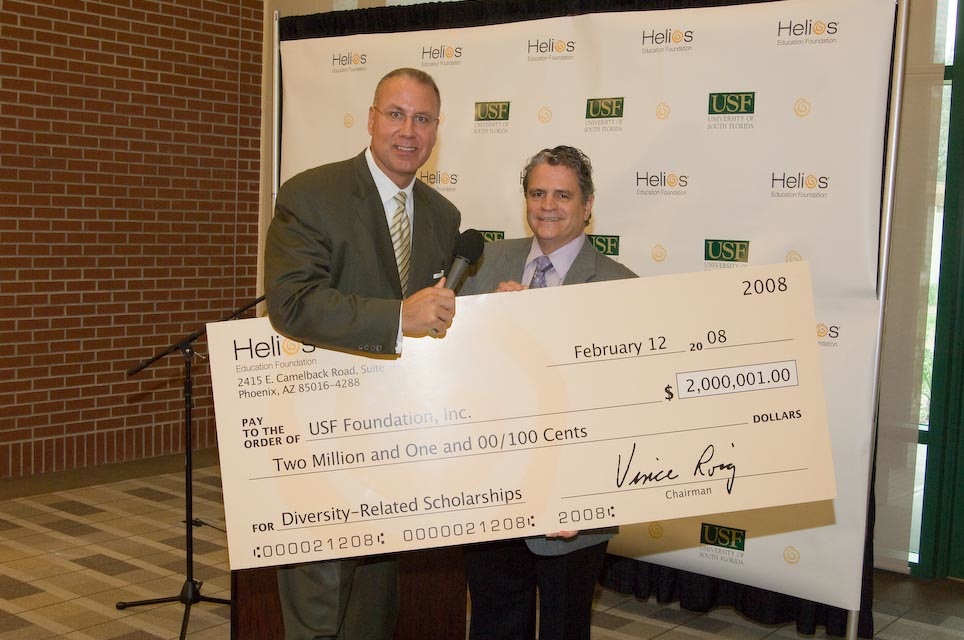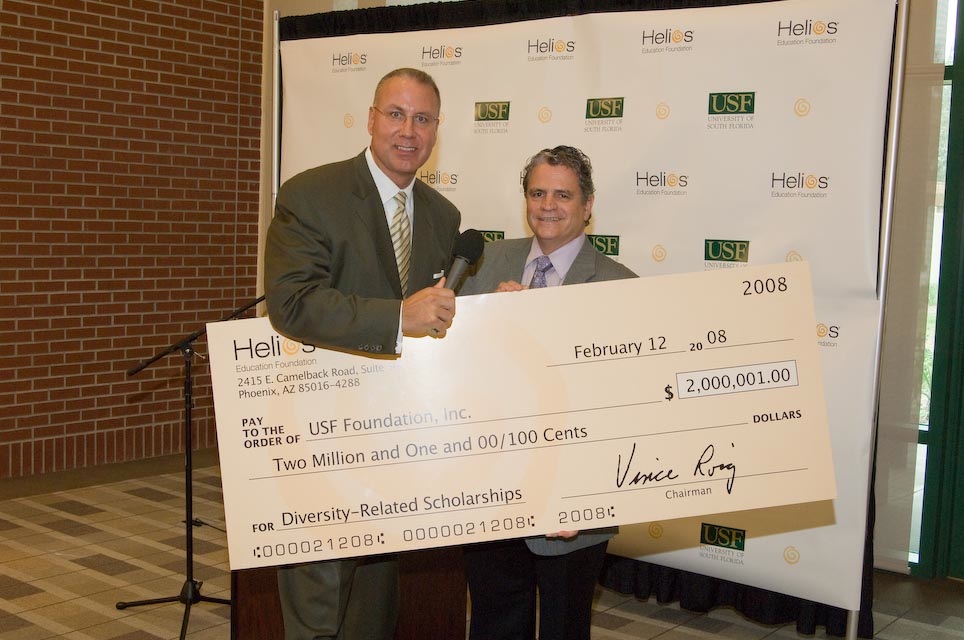 ("H" John Mejia and Helios Chairman, Vince Roig, making a 2 million dollar gift to USF)
In the Zone TV -CEO, "H" John Mejia, covered the event and said, " We are very proud to have provided our video production services to the Helios Education Foundation over the last few years. They are an extremely well run organization and it is very impressive to see the powerful and positive impact they are having on children and young adults here in the Tampa Bay community. We really enjoy working with them!"
Helios Education Foundation is the largest philanthropic organization in Arizona and Florida focused solely on education.  The Foundation is dedicated to enriching the lives of individuals by creating opportunities for success in post secondary education, and since its inception in 2004, has invested more than $59 million into education-related programs and initiatives in both states.  The Foundation's community investments are made across three impact areas: Early Childhood Education, the Transition Years (grades 5-12) and Post secondary Scholarships.
In the Zone TV is based in St. Petersburg, Florida and is a full service Video/TV production company. They have produced national and regional TV shows on Fox Sports Net and on Comcast. They are presently launching a local TV show called "Good Life Tampa Bay", a lifestyle magazine show that will cover the people, places and events that set the trend in the Tampa Bay area. They have won three Accolade Awards for their national Good Life TV show. In addition, they also work with many companies and help them use the power of video as an effective and powerful marketing tool to increase sales.
For more information, check out their website at www.inthezonetv.com, call "H" John Mejia at 727-423-7536 or e mail him at: hjohn@inthezonetv.com
                                            # # #
_______________________________________________________________________